---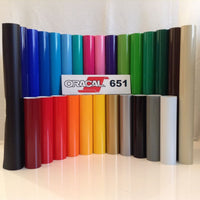 Item Description: Vinyl Sticker "by the foot"
Size: 24" wide x number of feet you need.
Qty: length of feet you need. Example: qty:1 = 1 foot. qty:2 = 2 feet, etc.
***BE SURE TO CHANGE YOUR QUANTITY IN CHECK OUT to match the number of feet you wish to purchase***
Additional Info: Vinyl sticker by the foot is great for those custom projects. Want to wrap your hood scoop or interior trim pieces, this is an inexpensive option that can be removed when you want to change the look in the future.